Member for Toowoomba North Trevor Watts and Member for Condamine Pat Weir launched a petition this morning for a review of the 950 Bus Service from Crows Nest to Toowoomba via Highfields.
Mr Watts said the petition addressed long-standing concerns from local residents about operational efficiencies and the failure of the service to meet the needs of the Crows Nest and Highfields communities.
"Following representations to the Minister for Transport and Main Roads, I was advised that an internal review would be undertaken by TransLink, however, this would not include community consultation," Mr Watts said.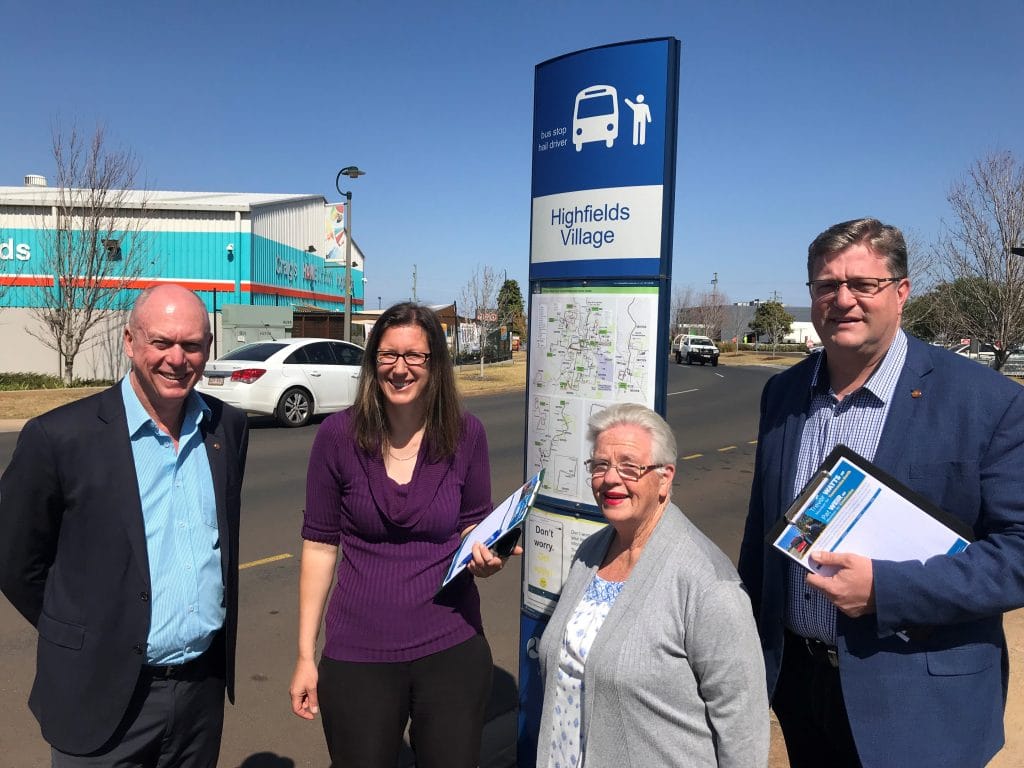 "I've received numerous complaints about the service and have seen an outbound bus first hand, with only one commuter on board.
"It beggars belief why the State Government can't justify a full review of the service, with community consultation.
"Highfields is one of the fastest growing areas in Queensland – it is important our public transport network keeps pace with population growth and community demand.
"A full review of the service will help TransLink deliver a more efficient bus network in Crows Nest and Highfields and highlight any safety issues which make it difficult for elderly patrons to use the 950 Bus Service, particularly during peak periods and on busy thoroughfares."
Member for Condamine Pet Weir said community consultation was an important part of any review into the bus network in Crows Nest and Highfields.
"To ensure the service is efficient and meets the ongoing needs of the community, it is important for users of the service to have their say on the outcome of the review," Mr Weir said.
"Public transportation is a service for the community – who better to reflect the needs of the community, than those living in Crows Nest and Highfields and using the bus service on a regular basis?"
A copy of the online and paper petition will be tabled in Queensland Parliament during the first available Parliamentary sitting in 2019.
[typeform_embed type="popup" url="https://queensland.typeform.com/to/jBLNzO" button_text="Sign the petition now! "]