Member for Toowoomba North Trevor Watts launched a petition this morning in conjunction with the Fairview Heights State School P&C, to secure a fully costed and funded masterplan to address the long-term parking needs of the school.
Mr Watts said a solution to the parking situation at Fairview Heights State School was long overdue.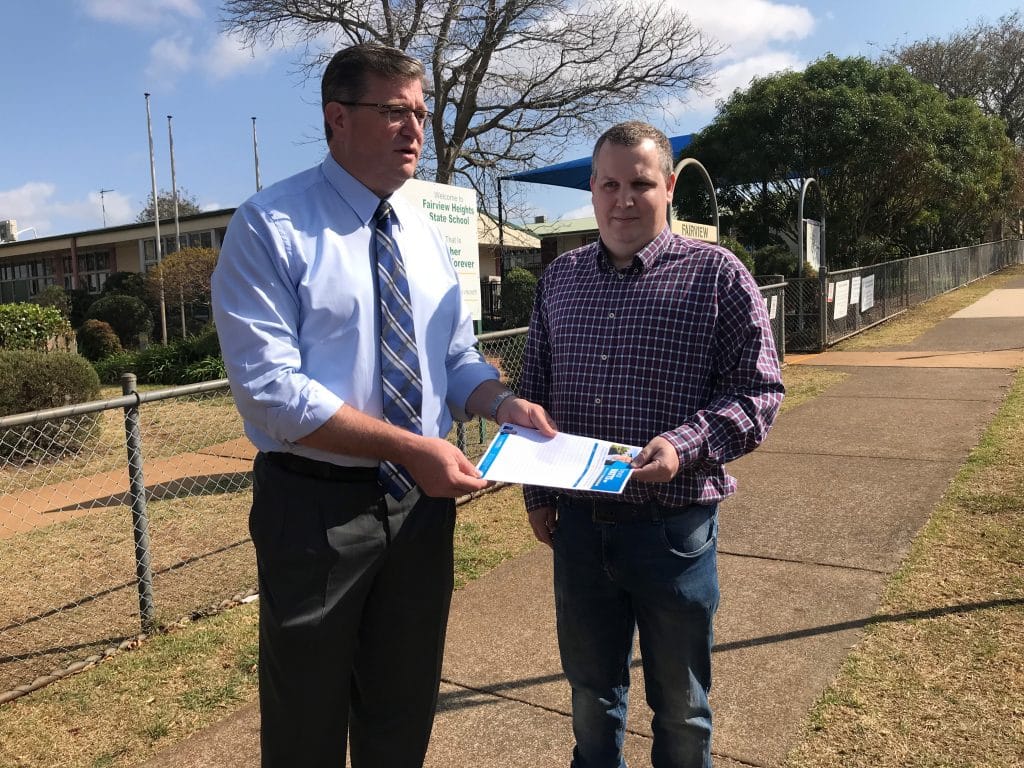 "The ongoing parking issues are not only disrupting neighbouring residents, they're also putting the safety of students and the wider school community at risk," Mr Watts said.
"Last year, the Toowoomba Regional Council implemented parking restrictions in neighbouring streets in response to concerns from local residents.
"This has significantly impacted the flow of traffic during peak drop off and pick up periods.
"Wilsonton is one of Toowoomba's growth areas – it is critically important the infrastructure at Fairview Heights State School keeps pace with projected student and staff population growth.
"There is a vacant block right next to the school, primed for development – there's no reason why a fully funded and costed masterplan cannot be developed to address the ongoing parking issues at Fairview Heights State School in the 2019-20 state budget.
"A masterplan will ensure Fairview Heights State School can cater for future growth while minimising the school's impact on neighbouring residents."
A copy of the online and paper petition will be tabled by Mr Watts in Queensland Parliament during the first available Parliamentary sitting in 2019.
[typeform_embed type="popup" url="https://queensland.typeform.com/to/Bi2tTZ" button_text="Sign the peition now! "]