Member for Toowoomba North Trevor Watts was pleased to welcome the Deputy Leader of the Opposition and Shadow Treasurer Tim Mander to the second meeting of the Toowoomba North Advisory Committee this morning, which focused on the effect of rising operational costs.
"The cost of electricity and vehicle registration is significantly impacting on the bottom line of businesses throughout Toowoomba North," Mr Watts said.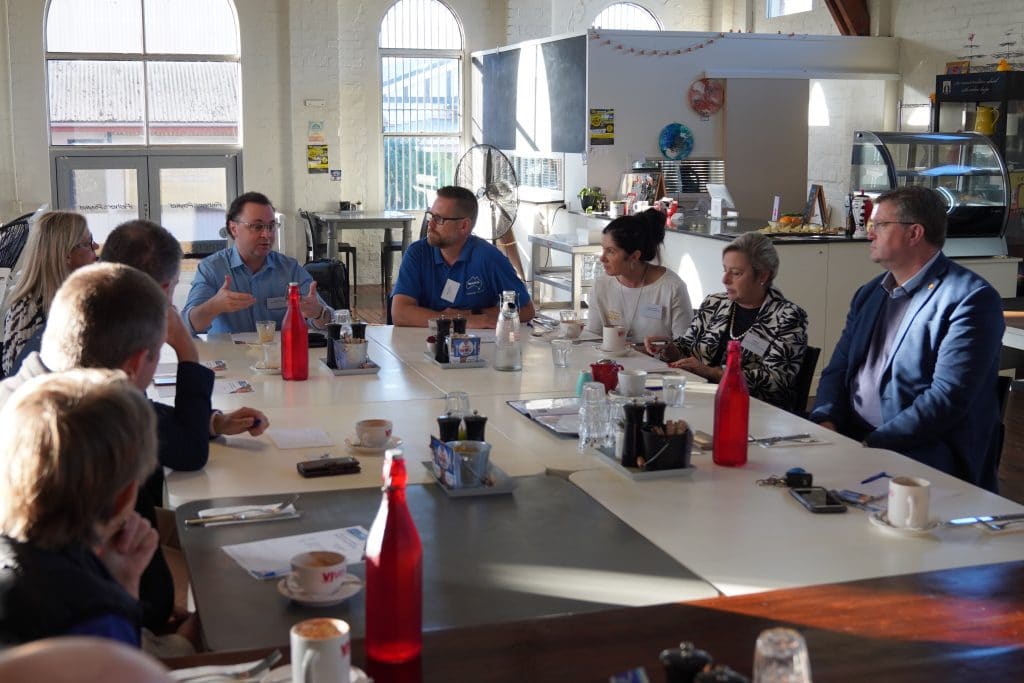 "A lack of competition in the regional electricity market is putting our local businesses at a competitive disadvantage, as is the increasing cost of vehicle registration.
"Small business owners who are struggling against the tide of poor business confidence need support from all levels of government to ensure they can expand their business, employ more staff and improve productivity.  
"Small business owners are also concerned about the impact of corporate competitors – they are constantly battling against businesses with bigger buying power to retain their customer base.
"Toowoomba North has an incredibly diverse and dynamic small business community, which underpins our local economy. 
"I will continue to work with the small business community to ensure the issues affecting their day-to-day operations will inform legislative and regulatory changes will make life easier for small business owners and see small businesses thrive."   
For more information about the Toowoomba North Small Business Advisory Committee, visit www.trevorwatts.com.au or phone (07) 4602 2100.